K-9 Unit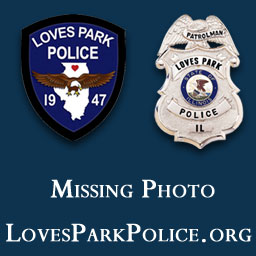 The Loves Park Police Department has one police dog, K-9 Rico. Canine Rico is a dual purpose German Shepard patrol dog from Czechoslovakia. He is trained and handled by Officer Erik Meadors, who has served with the department since 2006. Canine Rico, as well as Officer Meadors, initially trained to be the City's canine unit at the Illinois State Police Academy, in Springfield, during an intensive ten week course. After successful completion of the course, as well as certification by the State, Canine Rico and his partner joined the Patrol Division, as a unit, in early November, 2012. On average, Canine Rico is deployed more than 20 times per month. The training is always ongoing for the canine unit, with both K-9 Rico and his handler reporting to the State Police Academy semi-annually, to be tested and recertified. The unit trains on a weekly basis.
Officer Meadors was previously assigned to the Stateline Area Narcotics Team (SLANT), where he gained valuable knowledge about narcotics distribution throughout the region and has been able to use that experience to increase the efficiency of the canine program. Canine Rico is trained for narcotics detection, building searches, area searches, evidence recovery, tracking, officer safety and criminal apprehension.
The canine program was formed in 1992 by former chief and current Mayor, Darryl Lindberg. At the time, there were no police canines in any department within Winnebago County. Cocaine, for the first time, was available in virtually all U.S. cities, Heroin was being produced at an all-time record and was being shipped into the US from four worldwide regions, there had been resurgence in marijuana trafficking, plus Methamphetamine labs were increasing in numbers in western states and expected to begin an eastward movement.
The department had already united with other agencies to combat drug trafficking, by forming the Stateline Area Narcotics Team. Striving for additional methods to combat illicit drugs, the department added a canine program.
The department's first police dog was K-9 Leri, a German Shepard from Budapest, Hungary. Canine Leri joined the department in February, 1992. As part of the only canine program in the County at the time, K-9 Leri was instrumental in the seizure of hundreds of pounds of illegal drugs valued at more than $500,000.00, the seizure of vehicles and currency believed to be drug assets, as well as assisted in more than 200 search warrants and building searches. After working patrol for more than nine years, Canine Leri became ill and passed away in September, 2001, while still assigned to the Patrol Division. A headstone was donated and Canine Leri was laid to rest on City property, near the police department.
Canine Nory, a Belgium Malinois, from the Netherlands, served the department following Canine Leri. Canine Nory was also a dual purpose patrol dog, assigned to the Patrol Division in April, 2002. Canine Nory served a similar capacity as Canine Leri, in that he assisted with drug searches, building searches and area searches for drugs, fugitives and lost persons. Canine Nory retired in July, 2012, and lived out his remaining time with his former canine handler.