School Resource Officer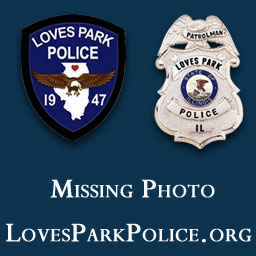 In 2007, Officer Jerry Guetschow was chosen to be the department's first School Resource Officer (SRO) and he is currently assigned to the Harlem Middle School. Officer Guetschow is dedicated to providing safer schools and safer kids. SRO programs across the nation are founded as collaborative efforts by police agencies, law enforcement officers, educators, students, parents, and communities. The SRO position is partially funded by the Harlem School District.
Prior to entering the school, Officer Guetschow was trained by NASRO (National Association of School Resource Officers) in the "triad" concept of school-based policing which is the true and tested strength of the School Resource Officer (SRO) program. The triad concept divides the SRO's responsibilities into three areas: Teacher, Counselor, and Law Enforcement Officer. This training has allowed Officer Guetschow to educate, counsel, and protect our school communities, and he continues to lead by example and promote a positive image of law enforcement to our community's youth. Officer Guetschow is also actively involved in ILSROA (Illinois School Resource Officers Association) and is currently the organization's treasurer.
In 2012, Officer Guetschow was instrumental in creating the Harlem Youth Academy and the program continues to be a success. The Harlem Youth Academy is a 3 day event for students of the Harlem School District and provides the "recruits" with a introductory view into the world of Law Enforcement and other related entities. This academy is co-facilitated by members of the Winnebago County Sheriff's Office.